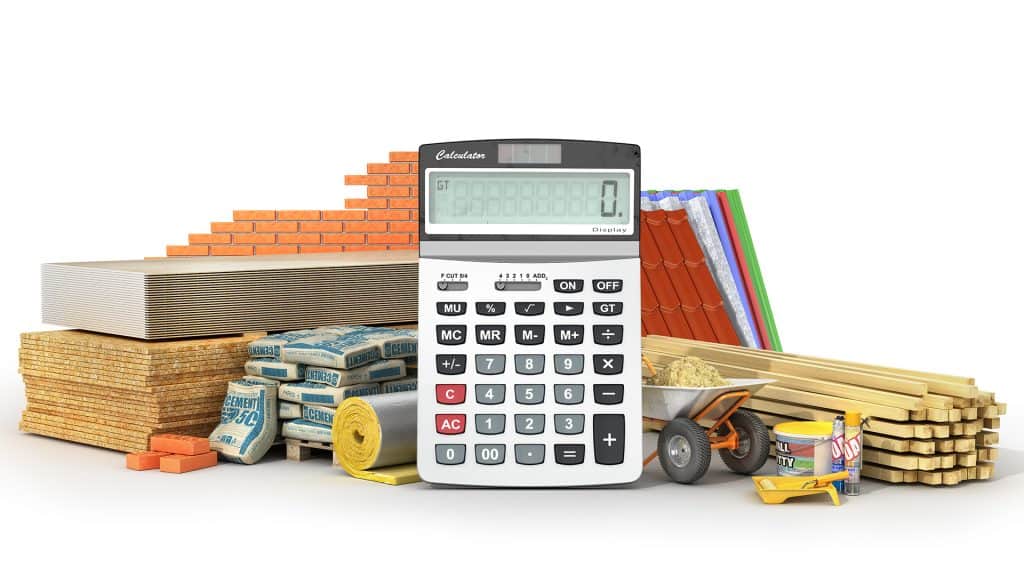 Reduce Construction Cost
Living in a house you own is still a dream for many people, and if you are finally ready to turn this dream into reality, you will want to do it right. Buying a plot is only the tip of the iceberg. 
If truth be told, constructing a home is not as easy as it sounds. Moreover, with the increasing land rates, material prices, and labour charges, keeping the house construction costs under control is one of the most challenging aspects. However, with due diligence and planning in place, individual home builders (IHBs) can make significant savings on overall construction costs. In this blog, explore six different, yet connected, ways to reduce construction costs for you.
Smart Ways to Reduce Construction Costs for Home Builders
1. Choose the Right Plot
First things first, when it comes to building a house, the plot level plays a vital role. Try to select a land that is not only even, but also at the road level. If the plot is uneven, rocky or much lower than the road level on the front, it might increase the overall construction costs as you will require extra material or equipment for filling and levelling the land.
2. Hire a Good Architect and Contractor
Yes, hiring a professional architect and contractor will cost you, but it helps save much more on overall house construction costs. In fact, a good architect can help you optimise the available space while saving costs on materials and recurring future maintenance charges.
Most cost overruns occur due to unnecessary delays in the construction process. Therefore, hiring a professional contractor who strictly adheres to deadlines and gets the work done on time is another simple yet valuable cost-saving tip.
One of the easiest ways to identify a good architect and contractor is to take inputs from your family and friends who have recently built their homes. They can give some great recommendations and share their personal experiences with you.
Once you have selected a contractor or architect, the next step is to prepare a detailed agreement as soon as possible. Make sure this agreement clearly mentions everything, including who will get the construction material, exact fees, project completion and payment timelines, and penalty for delays.
Contractors usually charge anywhere around 8-12% of the total house construction costs. As tempting as it might sound for you to try to save this money by taking charge of the construction, remember that you can't save the entire amount as you will need to hire subcontractors or supervisors. Nevertheless, if you do have time to manage it yourself, stick to a simple house design.
3. Consider Using the Latest Technology
The concept of pre-engineered buildings (PEBs) is quite popular in industrial constructions and is rapidly gaining popularity in residential constructions too. Simply put, PEBs are galvanised iron steel structures manufactured in factories and assembled on site. The flooring and walls are done using cement and gypsum particle boards. PEBs not only offer faster construction but also help lower house construction costs. Moreover, since they are much lighter, the foundation costs are also lesser.
4. Avoid Last Minute Changes
Last-minute changes can arise anytime during the final inspection or construction process. However, it is best to avoid these wherever possible, as they can significantly increase house construction costs and even hamper the overall quality of the structure. Try to reserve these for mission-critical changes only, such as emergencies or serious errors, and handle minor revisions or upgrades earlier in the construction process to minimise their impact on time, money and supplies.
5. Take Life Cycle Costs In to Account
When it comes to building your house, you need to consider the initial costs as well as the total costs it will incur during its entire life cycle, which is typically around 30-50 years. With the help of an architect, you can select quality materials that will last longer while not being very costly. Doing so can help you cut repair or replacement costs in the future. Similarly, using green construction materials such as blended cement can help you reduce the total cost and overall maintenance in the future.
6. Buy Smart
Be it cement, bricks and blocks, doors and windows, tiles, bathroom fittings or pipes – one of the best ways to reduce construction costs is to source materials locally. You can also buy materials in bulk to save costs, but be careful about their storage. You can even optimise the cement consumption by using the right cement grade to cut costs and improve the construction quality. For instance, you can use OPC cement for structural work, such as foundations, columns and roofs, and PPC cement for non-structural work, like plastering and tiling.
Build a Stronger Home At a Lower Cost
Many people tend to confuse low-cost housing with low-quality housing or low amenity housing. However, low-cost housing is all about reducing house construction costs without compromising quality or amenities. By following these 6 ways to reduce construction costs, you can save a lot of money and build a durable home for yourself!
Source: www.dalmiacement.com